THE LARGEST INDEPENDENT DRUM SCHOOL WITH AN ONLINE PRESENCE
DrumWise have embarked on the journey to conquer online platforms with high-quality, educational material for the masses.
Whether it's brushing up on rudiments or learning about drum heads, DrumWise has the video for it.
THE LARGEST INDEPENDENT DRUM SCHOOL IN KENT
DrumWise is the largest of its kind in Kent and therefore needs to uphold a great online presence to maintain their dominance in this space.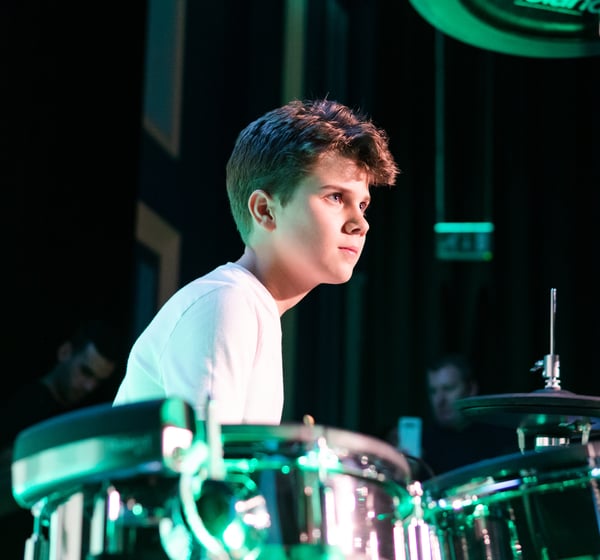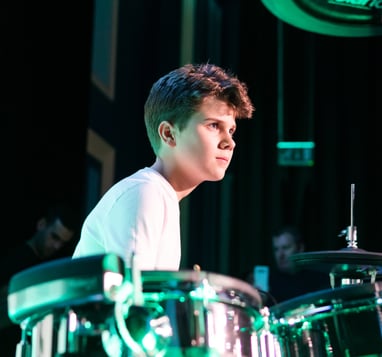 Educating people through video is tricky, so DrumWise were adamant to make their lessons as thorough and as easy-to-follow as possible.
We have helped DrumWise create a vast bank of online video content that helps to supplement their student's learning away from the practice room.
Every year DrumWise host a Student Concert where they cherry pick their best students to put on a performance in front of a live audience.
Each event gets both photo and video coverage throughout.
PROMOTING A PHYSICAL PRODUCT
DrumWise launched their first ever instructional book, 'Find Your Beat', and wanted to spread the word in the most effective way possible.
We helped to create a short social media video that outlines the purpose of the book and the material their customers would expect to see inside.